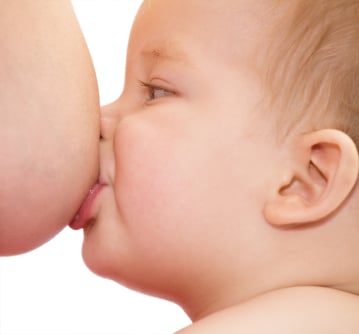 Breast milk contains a substance that kills cancer cells
The benefits of breast milk are well known. Strengthen baby's immune system and helps to maintain good health throughout life, and that adults who were infants tend to have lower blood pressure, less cholesterol and lower rates of overweight, obesity and type 2 diabetes, according to data the World Health Organization (WHO).
Just investigating the antibacterial properties of breast milk, a group of researchers at Lund University and Gothenburg University in Sweden have discovered that a substance found in breast milk can kill cancer cells, as publisher of the journal PLoS ONE.
Although this substance so special, known as "Hamlet" (Human Alpha-lactalbumin Made Lethal to Tomour cells), was discovered in breast milk for several years, now is when it has been possible to test its effectiveness in humans. Thus, patients with bladder cancer who were treated with the substance killed the cancer cells removed through the urine after each treatment, so there is hope that they will become a medicine for cancer treatment in the future.
Hamlet is composed of a protein and a fatty acid found naturally in breast milk, although not yet known whether the substance is formed naturally in the milk or may be formed in the acidic environment of the stomach of babies. Laboratory experiments have shown that Hamlet kills 40 different types of cancer, and researchers come to study its effect on skin cancer, tumors in the mucous membranes and brain tumors. And most importantly, Hamlet kills only cancer cells and does not affect healthy cells.